Wages still growing for factory workers in Upper Midwest
10/10/2018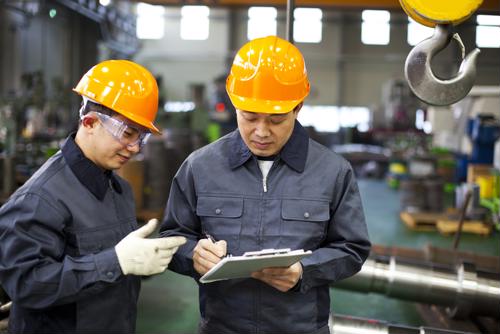 One of the biggest issues for companies in a number of industries is that it's not always easy for them to attract top talent when they have job openings, but anyone in the manufacturing sector can tell you this is a particular problem for goods producers. The skills gap, fierce competition and low unemployment have all come together to exacerbate an already-tight market for factory jobs, and in the Upper Midwest, manufacturers are responding the only way they can: by making themselves more attractive for workers.
In Minnesota, for instance, a number of companies are raising their wages by at least 10 percent and boosting recruiting budgets as a means of potentially attracting more talent, according to the Finger Lakes Times. Those efforts have included, in one case, even raffling off an ATV just to get people to apply for open positions. This all comes in addition to improving benefits offerings from many companies.
Altogether, Minnesota factory workers have seen their average pay rise about 70 cents per hour - to about $33.35 - since the start of 2018. Those increases have been even sharper for workers with rare, in-demand manufacturing skills, the report said.
"The hiring environment is extremely challenging right now," Luke Palen, president of Spectro, which recently added 5,000 square feet and needs more workers to meet demand, told the newspaper. "A hot market for recycled aluminum and even hotter local job market is forcing the Spectro team to think outside of the box when it comes to finding new members. Everyone we do business with is struggling to find employees. I think we'll see the impact of the tight labor market result in some impressive manufacturing wage growth this year."
A big effort
Across the border in Wisconsin, manufacturers are increasingly coming together in their hiring efforts, such as a recent job fair in the city of Beloit, according to Rockford, Illinois, television station WIFR. There, 20 companies held a hiring event with a collective goal of filling about 250 open positions.
The draw for would-be workers should be relatively obvious, as the average factory employee in the Badger State makes about $55,000 per year, the report said. That compares quite favorably with the broader $45,000 average for those working in the state's private sector.
What's at stake?
The pay disparity for manufacturing workers in Wisconsin more or less mirrors the average difference nationwide, as most factory employees earn about 20 percent more than those outside the industry, according to Forbes. However, many companies have found that high pay is just a piece in the bigger puzzle of worker retention; companies also need to make sure they're showing employees they're valued with better benefits and other perks such as scheduling flexibility to ensure a better work-life balance when necessary.
As Palen said, companies in this hiring environment may need to do more to think outside the box when it comes to attracting talent, as well as keeping current workers from seeking greener grass elsewhere.