Manufacturers turn to youth to fill factory jobs
10/10/2018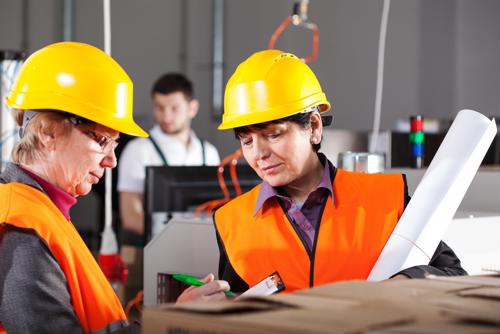 With manufacturers increasingly facing the prospect of running short of well-trained workers, many are now looking for new ways to revitalize their hiring efforts. Concerns over an aging extant workforce and a growing disparity between job creation and the ability to fill those jobs have all come together to make manufacturers rethink recruiting in potentially unexpected ways.
Perhaps the biggest change for many manufacturing recruiting efforts is companies are now putting a full-court press on younger people as they try to make the industry more alluring, according to Tulsa, Oklahoma, television station KOTV. For instance, many manufacturing businesses are now hosting field trips for high schools and junior highs to educate kids on their potential futures, and the positives factories can provide in terms of financial stability.
The average salary for manufacturing jobs in the Sooner State is about $65,000 per year, well above the average for all industries there, the report said. Moreover, the kinds of factory work kids may think of when they consider careers are often far more low-tech than what is actually asked of workers these days.
Why it's important
Over the past several years, demand for manufacturing capacity in the U.S. has boomed, but companies often say they can't always fill as many orders as they might want simply because they can't find the workers to take the jobs they would otherwise be able to create, according to the Youngstown Vindicator. The fact is that the current national unemployment rate is hovering at some of the lowest levels ever, and has been for some time, while manufacturers are increasingly looking for highly skilled workers to fill their open positions.
The good news is companies are increasingly willing to hire workers and then train them for the specific jobs they would be needed for, but even still, many companies say they could use at least several more workers to increase their internal bandwidth, the report said.
"I think we're seeing it present itself again over the past year or so as the labor market has tightened and manufacturing has continued to remain strong and grow," said Jessica Borza, executive director of the industry group the Mahoning Valley Manufacturers' Coalition, told the newspaper. "The need for additional skilled workers is really quite high and is exacerbated by the fact that the labor market is so tight."
What it takes
To address those concerns, experts say companies have do to more than just host field trips and tell kids how much money they would be able to make with a career in manufacturing, according to the Coshocton Tribune. The more that can be done to make on-boarding people into the sector easy, the better off companies will generally be when it comes to meeting their hiring needs.
Companies also have to make sure they're doing more than just paying their workers well, however. Providing excellent benefits in addition to high hourly pay is often seen as a great way to both attract and retain top talent in an increasingly cutthroat field.