Starting a career in manufacturing
12/29/2017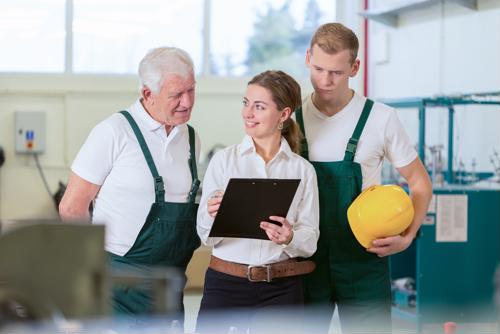 Some people have the luxury of choosing a career and running with it, others find themselves in certain positions because of geography. Still more are ready for any opportunity and will take work in whatever form they can find. There are also people who decide to change careers because they no longer enjoy their primary line of work.
No matter where people fall in their career trajectory, it is always possible to move into a new field.
Those who enter manufacturing jobs can do so any just about any stage of life. And the opportunities are wide-ranging. According to the Bureau of Labor Statistics, production workers can be involved in assembly and fabrication, work as machinists and die tool operators, or take jobs as butchers or in other food-related production roles.
Head to a career fair to find opportunities
One of the best ways to survey your options and meet representatives of many companies is to attend a career fair.
For example, the local news affiliate, Fox 40 reported on a Greater Binghamton event designed to connect potential employees with organizations seeking workers. The fair united more than 60 companies, including those in the manufacturing sector, and attendees representing people at all stages of their career development. In one such instance, a man in his early 40s who stopped by expressed that he was ready to try a new direction, highlighting the fact that it is entirely possible to change fields whenever the opportunity presents itself.
Network all you can
Whether you head to a career fair or are just talking with friends, relatives and people you meet out and about, it is always prudent to try to make connections via networking.
You may be able to get into contact with people who can inform you about opportunities. Failing that, those searching for work should look to organizations like the Association for Manufacturing Excellence or for more specialized positions, something like the American Foundry Society, where interested parties can peruse recent news or attend meetings of like-minded professionals.
It can always be prudent to join social media groups as well. Companies and individuals post job opportunities, advice and even news about manufacturing as a whole. As such, those in the field can stay also on top of new facility openings and other corporate information to find new opportunities.