Work safely in manufacturing
12/29/2017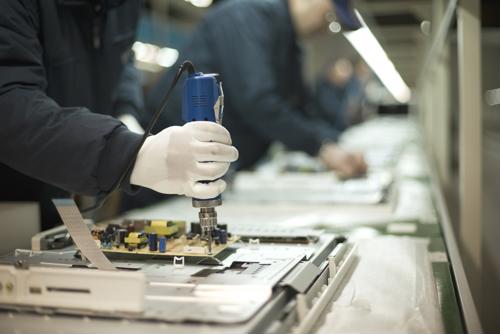 Some jobs come with higher levels of risk than others. And when you work around machinery and heavy equipment, there can be more on-the-job hazards to contend with. Naturally, your employer will have you learn their protocols and understand any systems unique to the facility in which you work. Sometimes, people are only as safe as the guidelines with which they are presented, which means managers need to be clear on what they expect from their staff.
A blog post by Mimeo outlined some safety tips for those who work in manufacturing. First and foremost, communication and transparency are key to effective operations. Staff should know about new machinery and equipment and how their duties and expectations change based upon shifts in technology. This way, everyone remains on the same page when it comes to workplace operations.
Similarly, the source noted, it is important that machinery remains in good working order to reduce the likelihood of accidents or equipment malfunctions. It is the manager's responsibility to pay attention to the state of all moving parts and perform necessary maintenance before something fails.
Everyone must work together
Training programs are essential to a safe work environment. If everyone undergoes the same courses, then people know industry guidelines and safety expectations. Some of these procedures are legally mandated, and while it is the law to post safety rules, not everyone will pay attention to them. Having refresher courses and mandatory safety seminars to keep everyone up to date on practices and policy will ensure that the group takes care of one another and knows what they should do.
In that vein, Manufacturing Transformation expressed that it is a good idea to build a culture of safety within a facility. Managers and other higher-ups must make employees accountable for their actions and responsible for the wellness of others. If the rules are not enforced, people are less likely to follow them and this can amplify the hazardous nature of any given facility. Supervisors should never take shortcuts, even if it means that productivity might be increased; workers' safety should take precedence over everything else.
Prioritizing safe operations is key to a successful operation. Those who work in manufacturing jobs often understand the gravity of their workplaces and will actively remain aware and communicative to ensure the well-being of all employees. Working in this industry can be challenging, but employees often work as a team, which can help with morale and generate a positive work environment for all.