Best places for minimum wage living
12/29/2017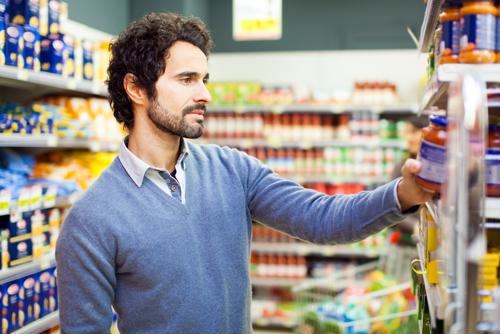 Many workers across the U.S. receive the minimum wage. In some cases, this is at the federal standard, but in others - depending on the state and the city - the minimum amount of pay they receive will depend upon local laws.
Over the federal minimum
Go Banking rates recently compiled a list of the best U.S. cities for minimum-wage living. In most of these metro areas, workers who receive the lowest salary permissible by law take home more than the federal minimum wage of $7.25 per hour.
For instance, individuals looking to move to the West Coast may want to consider Sacramento, California, where a yearly minimum wage will bring in just over $21,000, due to the state minimum wage of $10 per hour. To afford basic necessities and budget accordingly in the Golden State's capitol, basic living expenses tend to total around $20,000.
In New Mexico, the state legislature mandates that workers making the minimum wage can expect to receive no less than $7.50 per hour. Across the course of the year, this means minimum-wage employees will take home around $15,000. Go Banking Rates determined that in order to have enough money to live, a person in the state capitol of Albuquerque can expect to spend around $13,000 each year.
The best place to live on a minimum-wage salary happens to also be in neighboring Arizona: Tucson, to be exact. Like California, Arizona has a state minimum wage of $10 per hour. Combined with the fact that the median rent is $599, individuals who live in this city can be comfortable. All living expenses are estimated to be around $12,000, while minimum-wage workers will bring in around $21,000 per year.
Making a budget
No matter what salary you receive, it is still important to budget accordingly. Those on a lower pay grade may need to pay more attention to their spending, but the advice is still the same for everyone.
The Mint offered up some tips for organizing finances on a lower-than-average income. First of all, workers need to determine exactly how much money they are bringing home out of each paycheck. Overtime work and bonuses should not be factored into those baseline calculations because they often appear as a surprise or thanks to workers' own additional efforts. Once they know what they earn, then you can start to make lists of essential expenses.
Workers must then consider how much they usually spend. Naturally, they will have to put aside money for rent, any phone bills and food. Then, they may find that they have the flexibility to set aside a portion to save some money for entertainment and then some "rainy day" cash in case of an emergency.
When they look at their spending, they can also find the non-essential expenses, the site advised, and these can then potentially be limited. Things like going to the movies, dining out or heading to the bar can be considered extraneous but enjoyable purchases. It is important to enjoy yourself, but funds must be set aside for these events or purchases.
Working with a budget does not have to be complicated, but workers need to pay attention to their spending on an ongoing basis. Talking with friends and family can be helpful for those who need extra tips.