Funding enables manufacturing jobs to come to Corning
12/28/2017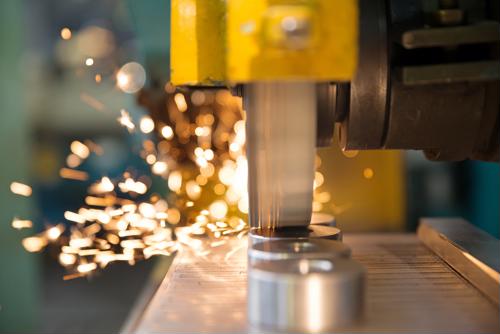 When a company decides to take its manufacturing facility to a new location, it can be a boon for the local economy, particularly if the area is one lacking in employment opportunities. People are needed in many different manufacturing roles, and residents with diverse skill levels and abilities can generally find a fit to suit their needs. Sometimes these companies choose areas based on workers who need jobs, while others pick places based upon tax incentives or other programs that make the move lucrative.
Upstate New York was once an area with much industry, many factories and substantial employment. Over time, this changed, and some areas were left depressed. In an effort to bring work back to areas in need, in 2015 State Governor Andrew Cuomo introduced the Upstate Revitalization Initiative (URI) competition. The state has 10 different Regional Economic Development Councils which put forth bids to receive funding to attract corporate investment and to undertake growth projects to bring each region back to a more economically-viable place to live. Central New York, the Finger Lakes and the Southern Tier were the winning locations, each with its own plan for the future.
Now, as Area Development recently reported, Corning Incorporated has been able to expand manufacturing operations in the Southern Tier area, and this is directly connected to the URI competition.
Pharmaceutical manufacturing comes to Corning
Area Development stated that the company, Corning Incorporated, decided to move its pharmaceutical packaging operations to this region of New York State's Southern Tier. The line, Corning Valor Glass, will be produced. By 2020, the source noted that there will be around 185 jobs created and distributed over the two locations: the Corning Innovation Support Center in Big Flats and at the company's Research and Development Facility located in Sullivan Park, Erwin.
The initiative was funded by Empire State Development, which was able to provide $6 million through the aforementioned Southern Tier Soaring Upstate Revitalization Initiative. Additionally, the company will also obtain $1.75 million as a tax incentive, due to the Excelsior Tax Credit Program; the money is coming in because jobs were created in the area.
The source added that the product in question, Valor Glass, was created in the area.
A plan for the Southern Tier
Bringing these manufacturing jobs to the area was a direct result of funds granted through the successful URI bid. Dubbed Southern Tier Soaring, the program to boost the area aims to continue to invest in manufacturing opportunities, in addition to enhancing the local workforce through technology and business projects. The state is also putting time and money into growth programs like the Industrial Hemp Research Initiative, the NextFlex consortium - a national manufacturing venture - and Incubator Works, geared toward startup companies.
Any area that receives jobs and government funding is presented with the opportunity to expand. And if efforts bring more manufacturing opportunities to workers in need, then it can only be a good thing for future generations.