Students can consider training for a manufacturing career
12/28/2017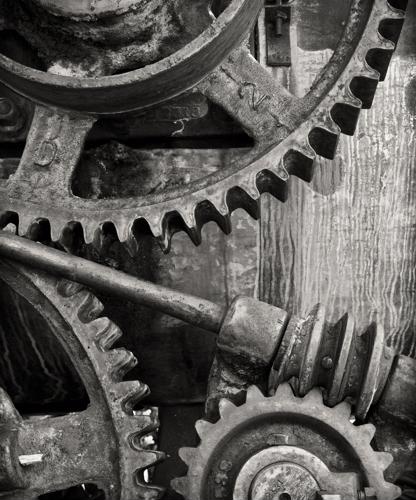 It is not a requirement that every single person attend college. In fact, people who enjoy more hands-on work may find that a vocational training program or apprenticeship satisfies this desire. Some people also choose not to go to college or university for financial reasons, but also because they would rather be out and working sooner. Academic programs can take years, especially if an individual in question wants to move into law or medicine, for example.
Today, there are also copious manufacturing jobs around the country. To be practically guaranteed employment, some students and adults continuing their education have opted for manufacturing-related programs to move right into the workforce upon completion. Here are some examples of training and programs from around the U.S.:
A new Massachusetts program
According to a recent article posted on Industry Week, the state of Massachusetts has rolled out a new initiative called the Advanced Manufacturing Certificate Program. Designed to teach adults valuable skills related to this line of work, those who enroll can also expect a host of perks. Students are eligible for financial aid and are welcome to apply for Pell Grants or MassGrants to help with the cost of education. To receive the certificate at the close of their studies, participants will have to complete 300 hours of classroom-based time. Yet the classes and structure of the program has been designed to accommodate working adults or those with families. They have the option to study at one of 10 vocational schools which decided to participate in the program, and some students also have the option to obtain college credit if they enroll in higher education institutions going forward.
A simulated factory in South Carolina
Those who are studying at Central Carolina Technical College in South Carolina will be exposed to a manufacturing assembly system as part of their education. The Sumter Item reported that the institution introduced a so-called "mini factory" of sorts to provide those enrolled in advanced manufacturing classes with hands-on training. Having the equipment in front of them in a controlled setting allows students to learn how to troubleshoot the system and be adept at using it before moving into a professional environment.
The source added that the training tool mimics real-life conditions for it is comprised of a motorized system, conveyor, air-operated components and sensors and switches that students need to learn how to use.
Training for future jobs in PA
A facility in Pennsylvania aims to start training workers for roles coming down the pipeline in 2020. The Philadelphia edition of Technical.ly revealed that the Community College of Beaver County is refining its manufacturing education to incorporate programs geared toward working in a cracker plant; Royal Dutch Shell will be opening an ethane cracker plant in the area and approximately 600 jobs will be created. Students will be taught the skills needed to work in this facility, including engineering, mechatronics and process technology, and it is designed to meet industry standards put forth by the North American Process Technology Alliance.
However, the source noted, this program is for more than just students who want to eventually work in the cracker plants. They will also learn skills applicable to pharmaceuticals, water treatment and steel facilities.
With the demand for skilled manufacturing workers still high, those interested in going back to school or changing careers should take advantage of programs on offer. Many do present the option for financial assistance and want to meet the needs of working families, so research vocational schools in your area and start working to take your expertise to the next level.