Food and beverage manufacturing: Vital to the U.S. economy
12/14/2017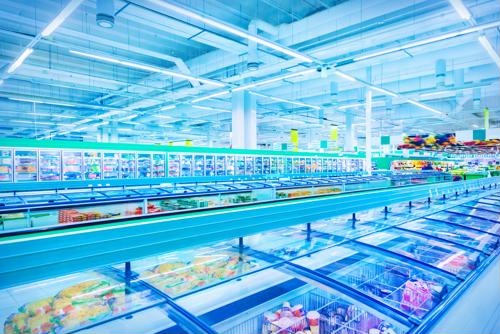 The food and beverage segment of the U.S. manufacturing sector provides vital services to the population. Plants process, package and ship out edibles across the country. The U.S. Department of Agriculture reported the largest component is meat processing, which accounts for 24 percent, according to the most recent data from 2015. Subsequently, most people employed in this industry work in meats, with bakeries seeing the second highest number of workers.
However you slice it, the food and beverage industry is essential. And The Hill recently presented an article on the significance of the fact that the North American Free Trade Agreement (NAFTA) lends its support to the manufacturers who produce frozen goods.
Helping U.S. exports
NAFTA enables frozen food and beverage manufacturers to obtain export opportunities, which, in turn, helps the economy to expand. According to the source, $43 billion in these goods were exported to Mexico and Canada in 2016 under NAFTA. This industry also provides 670,000 jobs and works in tandem to ensure items are exported efficiently and in a cost-effective manner. There are many moving parts: The supply chain network and logistics must be organized and established such that everything gets where it needs to go without confusion or headaches. People are responsible for ensuing this happens, and their role can be equally important as those who work in manufacturing jobs to create the goods in the first place. The system is not perfect, but it works, and this only continues to benefit the U.S. economy.
What do consumers demand?
As a nation, we have become accustomed to any food at any time of the year. This is why anyone can head to the store and grab frozen peaches in December and find fresh raspberries in the middle of Fall. Thanks to food and beverage manufacturers, it is possible to purchase any cut of meat and be aware that it was procured and processed to industry standards. To a great extent, consumer demand dictates which products appear on grocery store shelves; manufacturers respond to these needs and direct their output to suit. Smartbrief noted some of the eating habits of Americans in 2017 and how consumer behaviors are shaping manufacturer output . Across the course of this year, people have tended to snack more and place less focus on structured mealtimes, meaning that snack foods and packaged goods have increased in popularity. Additionally, people are more curious and playful with their eating habits, the source said, and they want the ability to choose their desired consumables from a wide selection. They want choice, and that means manufactures have to create and present different options, which will then appear in stores.
Consumers are also curious about from where their food comes; they want to know that it is produced under ethically-sound conditions, that the packaging is responsibly-sourced, and that manufacturers and workers are treated fairly.
Food and beverage manufacturers have the job of meeting consumer demands and they need to provide products that will actually feed people and provide adequate nutrition at a fair price. Yet their place in the U.S. economy is essential, and they contribute to its growth and provide jobs to thousands of workers across the country.