The reality of space manufacturing may be close
12/14/2017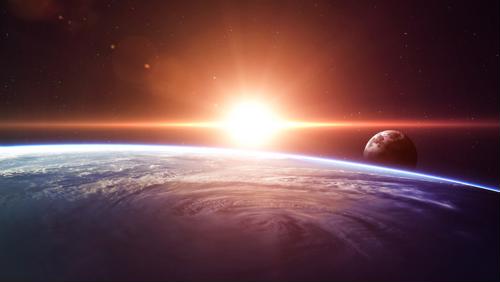 Manufacturing makes money for the country while providing many jobs for skilled and able individuals. The National Association of Manufacturers reported that firms and workers in this industry contributed $2.18 trillion to the U.S. economy in 2016, thereby illustrating its importance.
Traditionally, the production of goods involves machinery and power. These items are normally produced in a factory or warehouse setting. Those who are employed in such facilities learn how to operate machines or focus on quality control to ensure output is of the utmost standard. Other workers can learn extremely specialized tasks which contribute to the end product, making them valuable team members. Production happens on a large scale, with everyone focusing on the same goal, albeit with different jobs to do.
Now, imagine taking manufacturing jobs, and bringing them to another location instead of a factory. This place would not be anywhere familiar to many people. Instead, these positions would be located in space. And this is not a science fiction story: Space manufacturing has been in the works for some time and it may be edging closer to actually happening.
NASA seeks a "FabLab"
Naturally a space will be needed in which these goods will be produced. Back in May 2017, NASA announced a call for proposals conceiving of the first multi-material fabrication laboratory, which has been dubbed a "FabLab." The facility will provide the room and the tools for those in space to manufacture items they need, something that has already been explored with 3D-printing capabilities, and it would allow for greater production.
"We've already seen the benefits of on-demand manufacturing for tools and replacement parts on station," said NASA's Advanced Exploration Systems Division (AES) director, Jason Crusan. "We want to increase the number of materials we can use to manufacture items on-demand in space and improve overall manufacturing efficiencies as well."
One company is testing possibilities
Fast-forward to the present, where Space News reported that the company Made in Space is planning on testing the manufacturing of high-quality optical fibers on the International Space Station. The conditions far above the Earth can be ideal for making delicate items like this, thanks to the fact that they will be created in vacuum conditions without the stresses and challenges of gravity. According to the source, this kind of product is subject to many flaws when produced on earth. Over the course of the coming year, it is expected that cargo will be sent up to the station, so it can be determined how these fibers would be made. The high-quality, ZBLAN fiber, are in high demand; one kilo of this material can be worth $2 million, which means if the tests are a success, it could be extremely lucrative, not to mention the finished item would be made more accurately, potentially saving money in the long run.
However, because of costs and logistics, it may not be the case that those interested in manufacturing jobs will be applying for positions in space any time soon. Tests such as this may mean that eventually there is a greater possibility for some skilled workers to find employment in a non-traditional location - and that might just be up above the planet. But for now, most manufacturing positions will be located firmly on the ground.