Social media and the benefits for the manufacturing industry
12/1/2017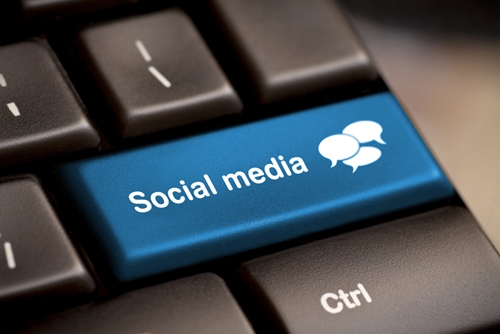 Social media - Twitter, Facebook, etc. - may not appear to be a vital part of the supply chain, but it can be a source of valuable information and insight for manufacturing recruiting and the industry.
B2B and social media
It's no secret that much of social media is geared toward the consumer market, giving businesses the chance to communicate directly with the end user. But increasingly, these companies are also using the online format to touch base with possible hires and other businesses within their industries.
According to the Content Marketing Institute, 83 percent of B2B marketing departments use social media and the average B2B company is active on at least six social media networks.
Meanwhile, an IDC survey found that 49 percent of B2B buyers research vendors via their LinkedIn profiles and 44 percent have discovered vendors through their shared connections on the site as well.
As more companies recognize the power of social media, here are three ways it can be used for manufacturing recruiting.
Build your brand
Steve Nelson, the co-founder and CMO of aspectLED, a lighting fixture company based in Minnesota, told Monster.com that utilizing social media can be a way to break through in a competitive market such as manufacturing. The key, he stated, is carefully building your company's profile and the job description.
"In addition, we work hard to ensure that each and every job description we post not only describes the skills and experience that we need, but also helps candidates understand what's in it for them," Nelson said.
Team up for talent
By connecting with local training programs on social media, companies can build a manufactuing recruiting pipeline. "We partner with local trade programs and high-school shop classes to get in front of candidates before they even graduate," Caretta Workspace Director of Operations Andrew Gilbert told Monster.com.

Incorporate different technologies
Because potential manufacturing workers are millennials who use technology to gain info about jobs in the industry, businesses should consider incorporating elements such as video and virtual reality.
The Wall Street Journal reported that USG Corp. saw a 26 percent increase in job applications after they made the process accessible by smartphone. They also began adding video to their job postings and applications rose again by 50 percent.
As the future of the manufacturing workforce changes, the way to reach potential recruits must be altered as well. Companies seeking to reach out to millennials should examine their social media effort and explore new technologies to elevate their brands.