Manufacturing project gives new life to old steel mill
11/29/2017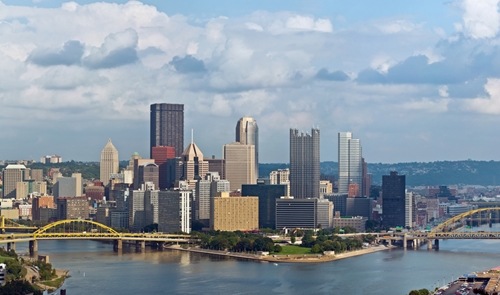 An abandoned steel mill is getting a second life as a manufacturing facility and technology is providing a major assist, which could give some insight into the future of the industry and manufacturing jobs.
Redeveloped steel mill
Officials in southeastern Pittsburgh recently announced plans to redevelop a steel mill that has been empty since 1998, reviving it as a center of robotics and other manufacturing. The facility, dubbed Hazelwood Green, will become home to three new businesses. The first is predicted to open by 2019.
The marked transformation from steel mill (the last in the city) to tech center will be an indicator of where manufacturing recruiting and the industry may be headed, Pittsburgh Mayor Bill Peduto told Penn Live.
"There is possibly no other site in this country that has the potential of looking at the future and understanding where manufacturing is going to have a place," Peduto told Penn Live. "It stands on the shoulders of the tens of thousands that worked on this sacred ground, and appreciates and understands that we can build from it, not take away from it."
Research and development offices for Carnegie Mellon University's Manufacturing Futures Initiative, along with the Advanced Robotics for Manufacturing (ARM) Institute, a non-profit, will be among the businesses on the new site. ARM's goal is to train new workers and retrain those already skilled in the new technologies of the industry.
The mill was formerly known as the Jones & Laughlin Steel Company and employed more than 5,000 workers. Now it will serve as the new face of manufacturing in the area, said the director of the Hazelwood Green project Rebecca Flora.
A first step
"This is really the beginning," Flora told Penn Live. "With the location of the ARM Institute here and CMU, we really believe this is going to be the force that attracts other types of advanced manufacturing, robotics and other companies like that to this site."
The move to new technology such as robotics is overdue for the U.S., according to experts who spoke with Penn LIve. Other countries are already moving toward more advanced manufacturing techniques, they said.
The ARM Institute is part of Manufacturing USA, a network of regionally based institutes that are working to bolster manufacturing in the U.S. by emphasizing education and innovation. The organization hopes to usher in a wave of manufacturing that embraces technologies such artificial intelligence and 3-D printing to aid research and development.
Collaboration represents yet another unique approach toward innovation and the expansion of manufacturing recruiting and the industry. Finding partners in creating new opportunities in the sector, along with training workers in the newer technologies, may be another alternative another alternative what? overcoming economic and manpower obstacles.