Programs seek to link veterans with manufacturing jobs
11/21/2017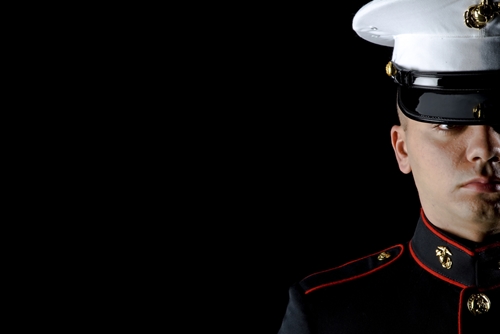 With their advanced skills and training, military veterans are well positioned to serve as highly qualified holders of manufacturing jobs. According to Get Skills to Work, a coalition of manufacturing companies and colleges that train veterans for advanced manufacturing jobs, there are a number of positions in the branches of service that translate to manufacturing jobs in the private sector.
Equivalent training
A former combat engineer, for instance, can perform the same tasks as a mechanical engineering technician. Meanwhile, a weapons repairer/technician, logistics planner, advanced welder and machinist can make the transition to maintenance technician, logistics analyst, welder and advanced manufacturing machinist, according to Get Skills to Work representative Margaret Clevenger, writing on the Military 1 website.
"Whether they know it or not, many veterans are already equipped with the skills required for manufacturing positions when they separate from the armed forces," wrote Clevenger. "You couldn't 3D print a better match: Veterans with a variety of military experiences make great manufacturers."
Because of veterans' advanced knowledge and abilities, a number of initiatives have been created to find them employment opportunities, including in the manufacturing industry. The Hiring Our Heroes (HOH) program was started in 2011 by the U.S. Chamber of Commerce Foundation with the goal of finding employment for 500,000 military veterans and their spouses.
The organization reached that goal in 2015 and now, according to the U.S. Air Force News Service, unemployment among members of the Department of Defense now stands at approximately 3.5 percent.
Fellowship program
To assure the hiring of veterans continues to increase, the HOH created the corporate fellowship program that includes major national manufacturers such as Lockheed Martin, General Motors, Toyota and General Motors, according to Area Development. The program pairs active-duty service men and women approaching their discharge with companies for approximately 12 weeks. The goal is to place workers who have the skills to succeed in advanced manufacturing.
HOH stated that more than 700 veterans have participated in the program and approximately 82 percent have been placed in jobs.
Meanwhile, another program called Heroes Make America was created by the Manufacturing Institute to further strengthen the connection between veterans and the manufacturing industry. The initiative is a 10-week program that gives service members in transition essential manufacturing skills and certifications. So far, more than 500 companies and 50 community colleges are participating.
Veterans possess both the skills and the training to succeed in the manufacturing industry. Employers in that sector would do well to team up with those organizations that focus on finding employment for vets to not only bring highly qualified people into their workplace but also assist in honoring them for their service.