Survey finds manufacturers optimistic about potential tax reform
11/10/2017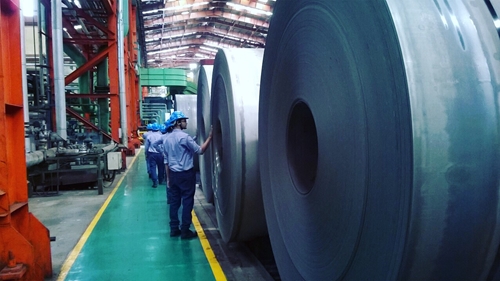 As Congress continues to try and shape its tax reform bill, corporations around the country are watching closely to determine its impact on their operations. While the final version of the bill may not be seen until later this year, the negotiations are being eyed with anticipation by the manufacturing industry.
Indeed, the majority of the members of this sector are hoping for a legislative overhaul that they feel will allow them to expand operations and increase manufacturing jobs.
Expressing optimism
In a survey by the National Association of Manufacturers (NAM), 64.3 percent of members polled said that they would be more likely to expand their manufacturing operations if a comprehensive tax reform package was passed.
Meanwhile, 57.3 percent said that a tax reform would prompt them to hire more manufacturing workers while 52.2 percent said they would increase wages and benefits for their employees.
In all, the NAM survey found that optimism among manufacturers both large and small is reportedly at 90.87 percent, the highest for a third-quarter average in the 20-year history of the survey. In 2016, the three-quarter average stood at 59.77 percent.
According to CNN, the bill proposes to cut the corporate tax rate by 15 percent (from 35 percent to 20 percent). Echoing the survey, Republican sponsors of the bill say the cut would increase jobs, wages and investment by manufacturers.
Changes to pass-through taxes
Taxes would be lowered on pass-through manufacturers - those businesses where the profits are passed through to the owners, partners and shareholders. BDO national managing partner of tax risk management Todd Simmens sees this aspect as particularly beneficial to manufacturers.
"There's a huge number of pass-through entities that are manufacturing, so those [retooled pass-through tax rates] just inherently are going to help keep cash in the company that they can reinvest," he told U.S. News and World Report. "And you can get all of the economic development and capital spend that goes with that. That is such a game changer. I am so bullish and excited about that."
The new tax proposals have the potential to greatly alter the environment for the manufacturing industry and have already drawn optimism. Members of the sector should watch the proceedings carefully to determine the changes they will need to make to their operations in the very near future.