Automation may benefit manufacturing recruiting and jobs
11/2/2017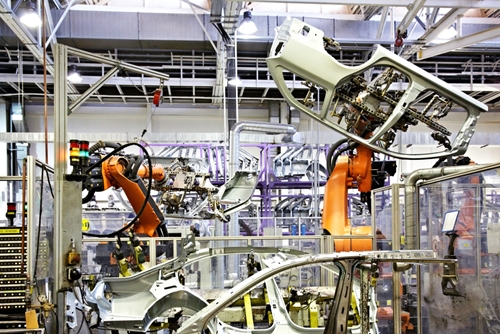 The impact of technology in the manufacturing sector is undeniable, from robots on the assembly line to the integration of the iinternet of things. But what's the impact of this automation on manufacturing jobs?
According to experts, the introduction of automation into the industry is having a two-pronged effect on manufacturing employment, as it replaces some workers but introduces more stable, higher-paying jobs for those with the necessary skills.
Holding steady
The Robotic Industries Association states that companies are taking advantage of lower prices and purchased 32 percent more factory robots on an annual basis in the first quarter of 2017.
Meanwhile, manufacturing jobs are appear to be holding steady. The number of filled positions in the industry increased to 12.3 million in 2016 (according to The Brookings Institution). While not at 2006 levels (when there were 14.5 million employed in the industry), it's still an improvement over the 11.5 million in 2010.
Humans and automation together
Automation may actually help create new manufacturing jobs because of two factors: the need for skilled technical workers to perform alongside the robots, and the number of factories that are returning to the U.S. because of the lower operating costs that utilizing robots offers.
Future Structure stated that as a result of automation, the remaining manufacturing jobs will be safer and pay more, provided workers have the necessary education. Manufacturing Institute Executive Director Carolyn Lee said the industry will need to close this skills gap or see approximately 2 million jobs unfilled by 2025.
Meanwhile, Recode noted that many manufacturing companies are bringing their operations back to the U.S. They cite a Reshoring Initiative study that found factories returning to the U.S. gave the country a net gain of 25,000 manufacturing jobs in 2016. The ability to automate their plants is a major incentive to return and while they will create some new jobs, it will not be as many as before.
As the use of automation in the sector increases, the focus needed for manufacturing industry will continue to evolve. Workers will need to acquire new STEM training to meet the need for systems developers and data analysts (among other jobs) while employers must determine how the technology will integrate into seamlessly into their operations and human resources.