Virginia seeing more manufacturing job opportunities
10/30/2017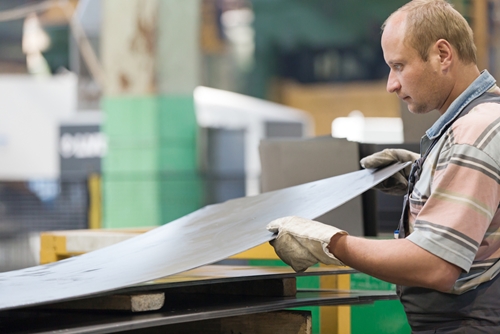 There is a variety of job types in the manufacturing industry, some of which aren't necessarily in line with what many people may envision when they consider factory work. For instance, food and beverage manufacturing has made up a huge portion of overall manufacturing growth in recent years, and that has certainly been the case in Virginia.
In all, food and beverage manufacturing has grown significantly in Virginia over the past few decades, often outpacing national averages in terms of growth rates, according to Christine Chmura, CEO and chief economist of Chmura Economics and Analytics, writing in the Richmond Times-Dispatch. For instance, employment at breweries in and around Richmond grew by nearly 52 percent in the past two years, while at wineries, manufacturing jobs increased to 8.5 times their original number.
Even more growth
Meanwhile, bakeries in the Richmond area also saw more growth - at 3.6 percent - versus the national average of 2.6 percent, the report said. Combined, these three types of businesses still only employ a few hundred people in the region combined, but nonetheless mark significant progress in comparison with growth rates at brewers (8.6 percent) and wineries (5.3 percent) nationwide.
"This is good news because manufacturing jobs pay a much better wage than the average industry sector and provide opportunities for workers at all education levels," Chmura wrote.
Even more opportunities on the way
Meanwhile, more advanced, traditional manufacturing activity is increasing in the Old Dominion State as well, according to the Roanoke Times. In Botetourt County, in the western part of Virginia, Altec Industries is undertaking a project to broaden its current manufacturing operations with an investment of $30.2 million, and will likely be able to hire about 180 more people when the expansion is completed. The company's plant will grow by about 65,000 square feet.
Furthermore, the project is expected to create 300 "spin-off" jobs, and could have an economic impact of about $143 million per year for the region.
This is just part of a larger manufacturing renaissance in the area, as several other companies are coming to the area and setting up shop, the report said. In all, this could create as many as 1,300 new manufacturing jobs there.
The more businesses can do to make sure any manufacturing workers they hire have access to strong benefits and high hourly pay as try to expand their employee bases, the better off they will be when it comes to attracting and retaining top talent.