Manufacturing skills gap remains a concern
10/23/2017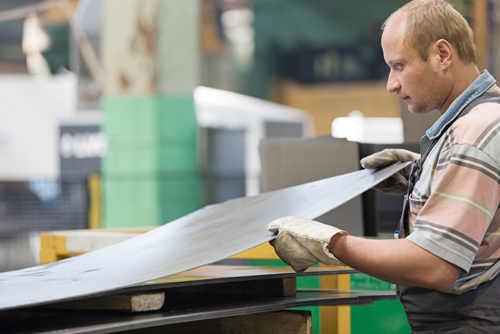 While the manufacturing industry has recovered significantly in the past several years thanks to the broader economic rebound in the wake of the recession, experts have repeatedly said the industry may not be as well-positioned as it appears. That's because many companies are now creating manufacturing jobs, and even more will be able to do so in the future, but there simply aren't enough people with the skills to fill all those positions.
Even now, the so-called "manufacturing skills gap" is having a major impact on many companies that have seen demand rise in the past few years but just aren't in a position to hire more workers to meet it, according to The Economist. As a consequence, many are now turning to compulsory overtime for current employees, even as they try to cast a wider net for hiring and then train new workers internally.
"We are always short 10 to 20 people," Jack Marshall, the manager of paint plant in Oak Creek, Wisconsin, told the publication.
Increased efficiency
While manufacturing jobs were certainly impacted by globalization, automation has also had a major effect, the report said. The amount of factory output now seen nationwide for every man-hour worked is up nearly 50 percent in the period from 2002 to 2015, and industry-wide activity recently hit highs not seen in more than a decade.
Nonetheless, while about 3.5 million new manufacturing jobs are expected to be created by 2025, more than half of those could go unfilled due to a lack of skilled workers.
A real issue
Indiana, which used to be a major Midwest manufacturing hub, is now trying to address this issue head-on, with more input from Gov. Eric Holcomb, according to The Associated Press. This will almost certainly include a broad-based effort to boost training options for workers in the state, especially as it tries other options to attract major manufacturing projects like some of its neighbors have in recent years.
"We are at an inflection point, like when we moved from an agrarian economy to an industrial economy," Jason Kloth, president and CEO of Ascend Indiana, a policy advocacy group, told the AP. "It's going to differentiate the communities that thrive in the next century."
Public and private efforts to boost manufacturing training opportunities nationwide will go a long way toward filling the skills gap, but experts say more may need to be done. With efficiency rising, it may also be possible to boost salary and benefits offerings, especially for more highly skilled workers.