The benefits of introducing kids to manufacturing
6/30/2016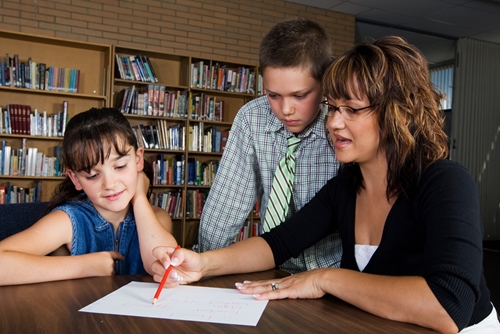 The manufacturing industry is facing a worker shortage. With more employees reaching retirement every day and not enough young workers stepping in to take their places, experts warn that millions of jobs could be left vacant within the next few years.One of the solutions to this problem is for factories to work on actively recruiting students who can step into empty manufacturing jobs.
Making connections to recruit new workers
Many programs across the country are connecting community colleges, internships, apprenticeships and high school classes to the local manufacturers. These collaborations aim to get students started early in training for skills that are vital to the manufacturing industry, like computer science and engineering, so that they can be career ready when they graduate.
It also helps to educate students on the many opportunities that are available to them in the manufacturing field. Common misconceptions about the industry depict factory jobs as tedious, menial labor positions, when in reality, today's manufacturing is highly technical and offers a wide variety of roles. While there are still manufacturing jobs that people can get without advanced degrees, there are many openings in the industry that would give STEM students engaging, well-paying careers in their field.
Working with younger students
Some companies are planning even further into the future, working to help change people's perceptions of manufacturing early so they can actually grow up with aspirations to join the industry. According to KXII, a free summer camp in Denton, Texas, is giving kids age 8 to 12 an opportunity to learn more about the work that's done in manufacturing. Kids can experiment and create projects that mirror skills used in America's factories.
The projects are entertaining for the kids as well as educational. It provides hands-on learning experiences in introductory science, math and engineering tasks that shows kids how exciting STEM fields can be. This could help foster positive images about manufacturing jobs, so as kids grow older they keep the industry in their minds as a potential outlet for their scientific ambitions.
Industry Week reported that elementary and middle schools are implementing similar programs to help combat the job shortages in manufacturing, as well as providing students with more options for their future careers. The interactive learning experiences are holding students' attention and getting them excited about working STEM manufacturing jobs.