Manufacturing's changing workforce
6/13/2016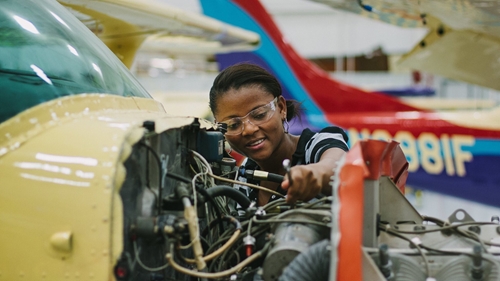 The manufacturing industry has undergone many changes in recent years. From increasing the level of technology that's been used on the factory floor to hiring more diverse staff, modern manufacturing looks very different than it did 10 or 20 years ago.
Part of the challenge for manufacturers is making people outside of the industry aware of the changes that are taking place within it. Many people may be unaware of the new manufacturing environment, which could be preventing them from considering a career in this sector.
The new look of the manufacturing workforce
For many years, manufacturing jobs were considered to be more masculine roles, but that's no longer the case in today's factories. More women are finding the careers of their dreams by joining the manufacturing workforce. Women now make up nearly 30 percent of the manufacturing workforce, according to the Bureau of Labor Statistics, as the industry moves to recruit more workers and create a more inclusive environment. Many women are even taking on high-level executive positions for manufacturing companies, as well as working in more physical roles like welding.
The industry is also becoming younger. Industry Week reported that about 10,000 baby boomers are retiring from manufacturing every day, and employers are eager to fill these vacancies with millennials to help build up staff that still have their whole careers ahead of them.
To improve hiring efforts in the midst of these new job vacancies, manufacturers are reaching out to new demographics to ensure potential workers that there is a place for everyone in modern manufacturing.
The evolution of manufacturing jobs
Increased efforts to be inclusive aren't the only changes to the manufacturing workforce, however. New advances in the equipment and technology that manufacturers rely on are creating brand new roles for scientists, technicians and engineers. Computers and robotics are prominent in America's factories today. Companies are turning to STEM students to take on high-level tech roles to create, operate and maintain these vital applications.
People from nearly any background or interest can find the right career by choosing the manufacturing industry. The field is rapidly expanding, creating the need for more jobs to be filled every day. Job seekers could find the careers of their dreams in a variety of disciplines by taking on manufacturing jobs. Even workers with little to no experience could find a lucrative entry-level position that sets them up for a lifetime of growth and success.