How smart manufacturing improves sustainability
5/2/2016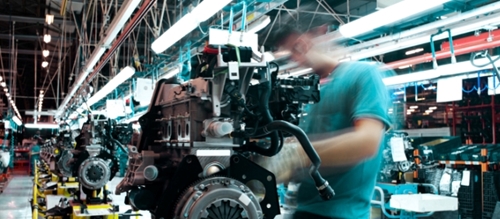 Technological advancements are crucial for the success of the manufacturing industry today. Robotics make manufacturing jobs safer by taking on any tedious or penitentially dangerous roles so that workers can focus on more engaging, skills-based projects instead. Automation streamlines factory processes to increase productivity, which is an especially important role during the current skills gap. According to reports, increasing the level of these smart manufacturing techniques can also make manufacturing more sustainment, eliminating costly waste in America's factories.

Making more sustainable factories
IndustryWeek reported that there are several important manufacturing benefits to improving sustainability. Smart manufacturing has introduced alternative energies that are cheaper and easier to monitor than ever. Along with the cost-saving benefits, the source added that making efforts to go green is great for public perceptions of the company.

While many businesses are adapting sustainable practice in their factories for the production improvements, manufacturers also need to be aware of the way laws and regulations are impacting changes to the industry. Practices like the carbon tax are becoming more common as politicians and government agencies try to make more sustainable manufacturing processes mandatory.

According to the Environmental Protection Agency, 66 percent of surveyed manufacturers said sustainability was essential for remaining competitive in the current industry marketplace. The cost savings help businesses boost profits and streamline production is necessary during the current hiring shortage.

Hiring has been tricky for the manufacturing industry, as record numbers of employees are reaching retirement at the same time. This has created more vacancies than manufacturers are quickly able to fill. Investing in technologies that make factories more sustainable helps to offset the effects of open manufacturing jobs as managers work to hire more staff.