Millennials: The answer to manufacturing's woes
9/23/2015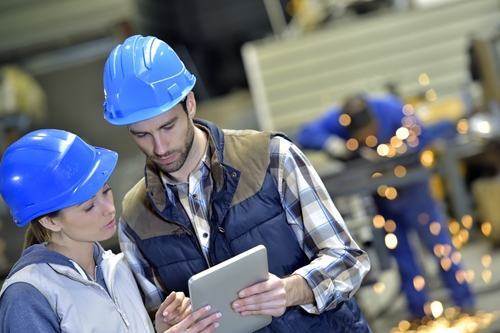 The manufacturing sector may be on the rise, but employment isn't as consistent as companies would hope. While new jobs are constantly being created, manufacturing workers to fill them are not available. According to a study from Deloitte and the Manufacturing Institute, approximately 2 million jobs will go unfilled in the next decade. However, manufacturers may have the answer to their needs. More millennials are entering the workforce every day, which means manufacturers can find new employees for their ranks.
The employment problem increases
According to this year's ThomasNet Industry Market Barometer, more than 50 percent of manufacturers expect to hire new workers in the near future. While this sounds like good news, staffing isn't as easy as it appears. Approximately 38 percent of baby-boom manufacturing workers plan to leave their positions in the next decade, but few of people have preparations in place to fill their positions.
Millennials offer the best solution. Currently, 1-in-3 employees in the U.S. are millennials, and that number is projected to grow, the Pew Research Center reported. However, the unwillingness from some manufacturers to add young workers to their staffs impedes their ability to find skilled employees. Approximately 62 percent of employers say millennials make up a small portion of their workforce, and more than 80 percent don't plan to change that number anytime soon, ThomasNet reported. They believe the young population lacks a positive work ethic and the discipline to succeed. However, to keep up with demand, manufacturers will have to alter that perception, and figure out ways to recruit new workers.

How manufacturers can attract millennials
For manufacturing to survive, the sector needs to find new skilled workers to fill its empty positions. The millennial generation provides the perfect source of future employees. Companies will need to come up with plans to recruit these young workers. According to SMC Business Councils, partnerships with schools, internships and mentorships provide young people with opportunities to not only gain an inside view of manufacturing, but also on-the-job training. These programs benefit both millennials and manufacturers. Employers will learn that their perceptions aren't always founded, and young people may gain an interest in the sector.
Technology may also play a large role in recruiting millennials. They are the first generation to grow up with complete access to these devices, and they will be attracted to the businesses that use technology ​in innovative ways. ThomasNet reported that three-quarters of millennials believe advanced technology makes them more efficient workers, and nearly 60 percent of them may not choose an employer based on the tools they have.
To bring more millennials to the sector, manufacturers will need to figure out what appeals to the younger generation and ensure that their companies attract people's interests.